Possum Fur
Possum Fur
Our range of possum slippers are exclusive to us. These are the ultimate in luxury in that they fit your foot like a glove and are just so soft and warm and oh so comfortable to wear. They will be a snug fit when you receive them, but please be assured, they will stretch about a half size. Possum has anti bacterial properties to its fur and as such, there is never an issue with foot odour.
The Possum was brought to NZ from its native Australia in the early 1800's to start a fur trade. The trade never took off so the possums were left to their own devices and just loved our native flora and fauna and as a result, their population flourished.
The damage they do to our native trees is immense. They have also been caught on CCTV stealing eggs out of our native birds nests. So they are classified as a pest in NZ. By wearing possum, you are helping protect our environment J
As the possum is not an overly large animal, our mens sizing only goes up to a size 10. However, I am occasionally lucky enough to source some bigger pelts so can make up to a mens 12, but there will be a wait. Please message me directly regarding this.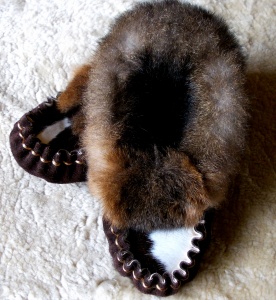 NZ$189.00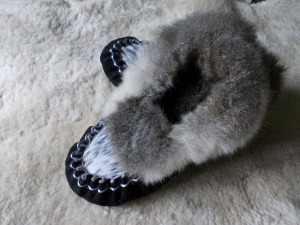 NZ$189.00
NZ$189.00